CAT (common admission test), which is a computer-based test for admission in management programs, will likely be held in November 2021 in an online mode. The CMAT (common management admission test), which is also applicable for management programs, was conducted on 31 March 2021 and the result came out on 9 April 2021.
Based on the criteria of the scorecard of students, colleges make their cut-out list for the admission purpose, and those who are likely to fall within it will get admission to their desired college.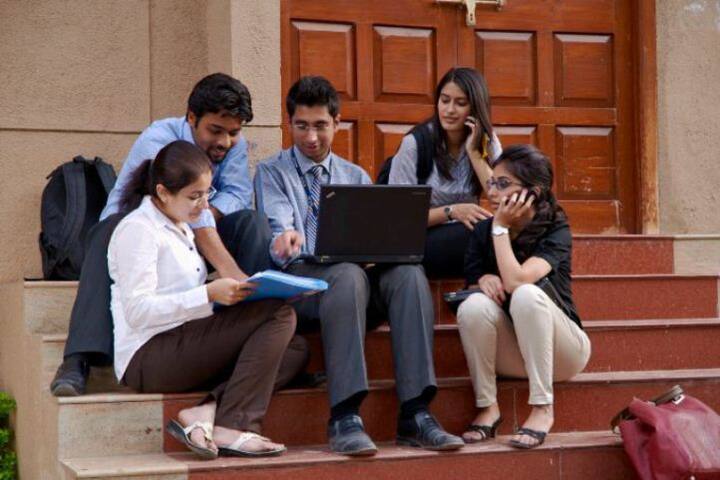 The top 5 MBA colleges in Chennai that are most likely to accept CAT and CMAT Score are as follows:
SSN School of Management:
Overview: This College is credited with an A++ grade by the National Assessment and accreditation council (NAAC). This institute offers a two-year management program under various specializations.
This institute has more than 20 faculty members for the MBA program; most of them are Ph.D. holders and professors. Moreover, the infrastructure of the institute is well managed with libraries and network facilities.
Year of establishment- 2000
Affiliated to- Anna University
Application mode of coaching- Online
Total number of seats in college- 120
Accepted entrance exams- CAT/ XAT/ CMAT/ MAT/ ATMA/ TANCET
Official website- www.ssn.edu.in
Brochure: https://www.ssn.edu.in/wp-content/uploads/2021/04/Admissions-Brochure-2021.pdf
2. LIBA – Loyola Institute of Business Administration
Overview: LIBA institute is considered one of the best management colleges in India. This college is marked in number 12 by Private MBA Outlook 2020. Moreover, the college has the approval of AICTE and the Association of Indian Universities (AIU)
SAQS has accredited LIBA, which provides PGDM, Ph.D., Executive Postgraduate Programme (EPP), executive diploma, and certificate programs. Management Development Centre developed the curriculum for LIBA's executive diploma and credential programs (MDC). Moreover, LIBA will provide you with the best class infrastructure to study at your best.
Year of establishment- 1979
Exam accepted- CAT/ XAT/ CMAT/ MAT/ ATMA/ TANCET
Mode of education- Full-time, Part-time
Total courses- 35 courses across three streams
Placement rate (2019)- 100% (PGDM)
Official website- www.liba.edu
Brochure:  https://admissions.liba.edu/media/attachments/2020/10/17/liba-full-time-pgdm-flyer-2021-23-16-oct-2020_compressed.pdf
3. DoMS IIT Madras – Department of Management Studies
Overview: IIT Madras was set up in 1959. The Department of Management Studies, prominently known as DoMS, appeared in April 2004. It is among the Top 50 Indian B-Schools and has been positioned fifteenth by NIRF in 2019 in the management classification in 2019.
Year of Establishment- 2004
Campus- IIT Madras Campus, Sardar Patel Road, Chennai, Tamil Nadu – 600036
College ranking- NIRF Rank 15 in Management for the year 2019
Modes of education- Full-time
Number of courses offered- 1 UG, 3 PG courses, and 1 Doctorate course. Prominent courses include MBA, EMBA, PGPEX-VLM, MS, and PhD
Total no. of seats- 95-110 MBA- 60-70, PGPEX-VLM- 35-40
Official website- doms.iitm.ac.in
Qualifying exams- CAT, GMAT (Non-Resident Indian and Foreign Nationals)
Total faculty- 25 full-time faculty
Brochure: https://research.iitm.ac.in/brochure/2020/AdmissionBrochure.pdf
4. Vellore Institute of Technology, Chennai, VIT University
Overview: The University is perceived by the University Grants Commission (UGC) and re-certify by the National Assessment and Accreditation Council (NAAC) with an 'A' grade. The University has joint efforts with organizations like TCS, Wipro, and Cognizant.
Year of establishment- 2010
Campus location- Chennai, Tamil Nadu
Accredited by- NAAC- 'A' Grade
Entrance exam accepted- VITEEE, JEE Main, SAT, CLAT, LSAT, VITMEE, GATE, VITREE, UGC NET, CSIR NET, CAT
Mode of education- Full-time
Total no. of faculty- 75+
International visiting faculty- 175+
Official website- chennai.vit.ac.in
Brochure: https://vit.ac.in/files/VIT-Chennai-Brochure.pdf
5. SRM School of Management, SRMIST – SRM Institute of Science and Technology, Chennai
Overview: SRM School of Management, Chennai-SRMIST was set up in 1994 to prepare young age as the board chiefs, senior heads, and leaders in the business. It has a condition-of-craftsmanship foundation, gifted school personnel, project and examination direction, industry association, and situation help. It offers courses like BBA, MBA, MMS (Banking and Financial Services), and Ph.D. with specializations in Marketing, Finance, HRM, Data Analytics, and Operations.
Year of establishment- 1994
Accepted exams- SRMJEEM, GMAT, CAT, MAT, XAT, TANCET, CMAT, ATMA, NMAT, MHT CET, TAP Test Score
Official website- www.srmist.edu.in/academics/management
Annual Fee- INR 1.50 Lacs
Brochure: https://www.srmuniversity.ac.in/download-brochure/
Check out the list of top MBA Colleges in Chennai 2021 accepting CAT at https://www.shiksha.com/mba/ranking/top-mba-colleges-in-chennai-accepting-cat/2-2-0-64-327